The President's Message
With the long months of winter coming closer to an end, I look forward to March and the eventual warmth and sunshine that will come. As Reverend Michael pursues his sabbatical renewal, we all have an opportunity to renew our relationship with KUUC. The Stewardship campaign has started and asks each of us to pledge support so that our church can continue the work of honoring tradition, continuing the transformation and creating the changes for tomorrow and beyond. I hope that you will want to be a part of this work and will pledge whatever you can towards this effort.
There are so many ways for each of us to contribute to the success of our church – Do you have an interest in serving on a committee? Please speak with any member of the Board of Trustees and we can connect you with the right person! Do you sing or play an instrument? Talk with Donna Dearth – she would love to have you sing or play at an upcoming service! Our congregation is so incredibly blessed with people whose time, talent and treasure make us the wonderful church that we are. Please don't "hide your light under a bushel". Share your gifts with all of us!
With many thanks –
Susie Ericson-West
KUUC Board of Trustees President
Board of Trustees
Susie Ericson-West, President

603-313-9013
Caroline Stave Viemeister, President Elect

916-817-9117
Carl Jacobs, Past President

603-352-0421
John Walter, Treasurer, ex-officio

603-358-3101
Carol Hill, Clerk
Eloise Clark
Tom Haynes
Matt Aversa
Tina Stevens
Rev. Michael F. Hall, ex-officio
Committees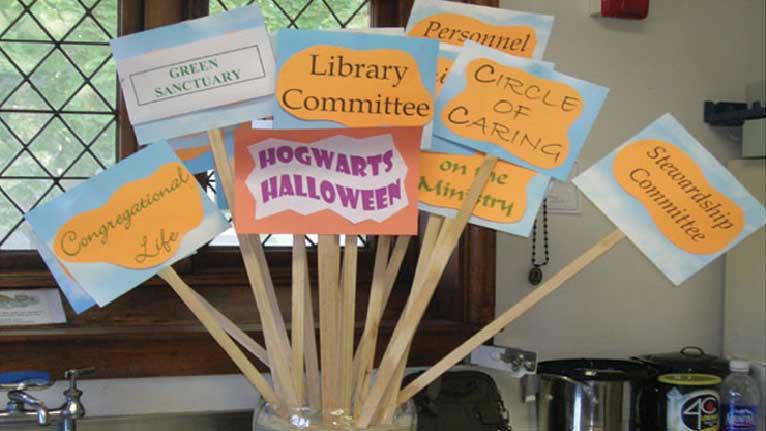 Committee Contacts
Circle of Caring:  Betsy Zimmerli and Betty Forrest
Committee of the Ministry: Mickey Cronin, Tom Julius & Carol Stamatakis
Covenant Groups: Open
Fundraising: Open
Investment:   John Bordenet
Middle East Study Group: Jim Smart
Membership: Deb McLay
Music:  Open
Nominating Committee: Carl Jacobs
Personnel:  Open
Property: Carl Jacobs
Religious Exploration:  Barbara Bryce
Senior Lunch Bunch:  Betty Forrest
Shawls of Love: Darcy Doyle
Slice of Fellowship:  Betty Forrest
Social Action/Green Sanctuary: Open
Stewardship: John Walter
Ushers: Tom Haynes
Wayside Pulpit:  Lindsay Bartlett
Welcoming Congregation: Open
Worship: Lindsay Bartlett & Deb McLay